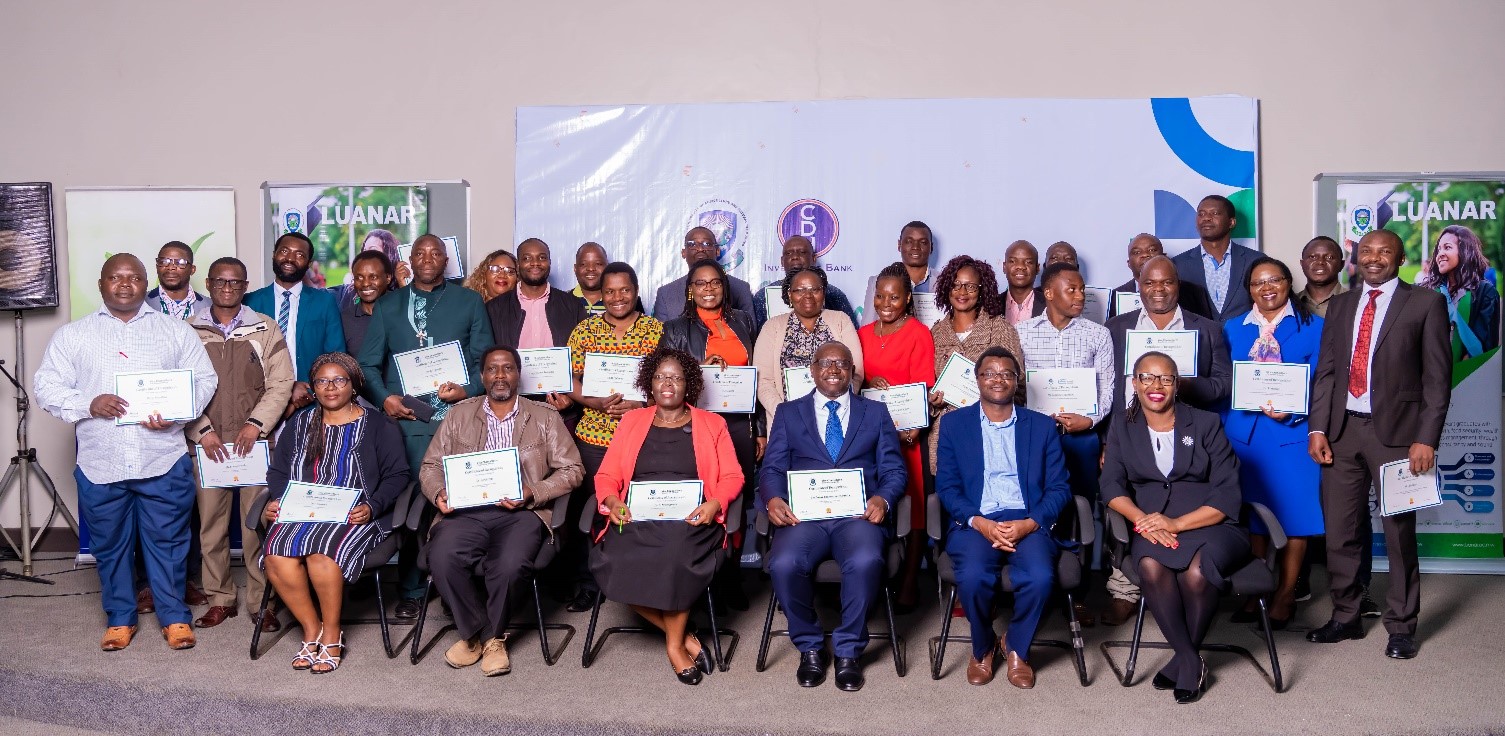 CDH Investment Bank contributed K9, 999, 995.78 on Monday 3rd July 2023, towards the 2023 Vice Chancellor's Excellence Awards run by Lilongwe University of Agriculture and Natural Resources (LUANAR).
The support is part of the memorandum of understanding the bank and university signed that is earmarked for the agri-innovation challenge awards in the next three years.
During the Vice Chancellor's Awards ceremony at Bunda campus in Lilongwe, CDHIB Accounts Relationship Manager responsible for corporate and public sector, Mrs Jennie Madinga said they were proud to be part of LUANAR's history at the institution by hosting the first-ever innovation challenge scholarships that will create a value in the nation.
"We are committed to supporting innovation which is instrumental to adapting and thriving in all aspects of business or life," she said, adding that an investment in innovation will develop the nation as the initiatives contribute positively to the overall growth.
"These innovations will assist to address societal agriculture related challenges identified so that solutions are made to scaling up and investment. This will support exceptional innovations that will help the nation to grow" she said.
LUANAR Vice Chancellor, Professor Emmanuel Kaunda applauded CDHIB for the support, saying it will go a long way to create value in the development of the nation, "In any culture or an organization, one of the tenets that help it to grow is when you start recognizing individuals that are outstandingly doing well," he said. "Once they are recognized, the students get motivated as well as the institution to be able to do better.
He said the idea of the awards is to recognize different people who have done well in different categories of innovations published international recognized journals. Others are students who have done excellent essays, research, and individuals who have done well in their departments among others.
One of the awardees, Anita Manani said they are motivated by the institutions as they have considered their achievements to be celebrated. "We will continue doing better since the institutions have started recognizing our works, they have challenged us to do more," she said.
The best winner in the categories received K200, 000.00 with K150, 000.00 for runner-up and third place getting K100, 000.00. 
CDHIB partnered with LUANAR in January through a memorandum of understanding (MoU) of an investment worth K60 million towards three strategic initiatives for the period of three years from 2023 to 2025. The Bank is providing K20 million for the university to execute tree-planting initiatives, agri-innovation challenge and provide scholarships to at least 5 innovative, talented and unique students per year that join it from secondary schools under the LUANAR innovation scholarship program.
The first activity under the MoU was rolled out in February through tree planting exercise in which CDHIB provided K3.5 million which the university channelled to the Forestry Department aimed at fighting climate change. 
This was CDHIB's cognizance of how the country has been adversely affected by floods and cyclones that negatively impacted the economy through loss of energy, damage to properties and many others and to motivate the development of sustainable agri-innovations that will develop and grow the nation. 
External source: https://www.nyasatimes.com/cdh-investment-bank-supports-luanar-vice-chancellors-excellence-awards-with-k10m/
https://www.maraviexpress.com/cdh-investment-bank-supports-luanar-vice-chancellors-excellence-awards-with-k10m/