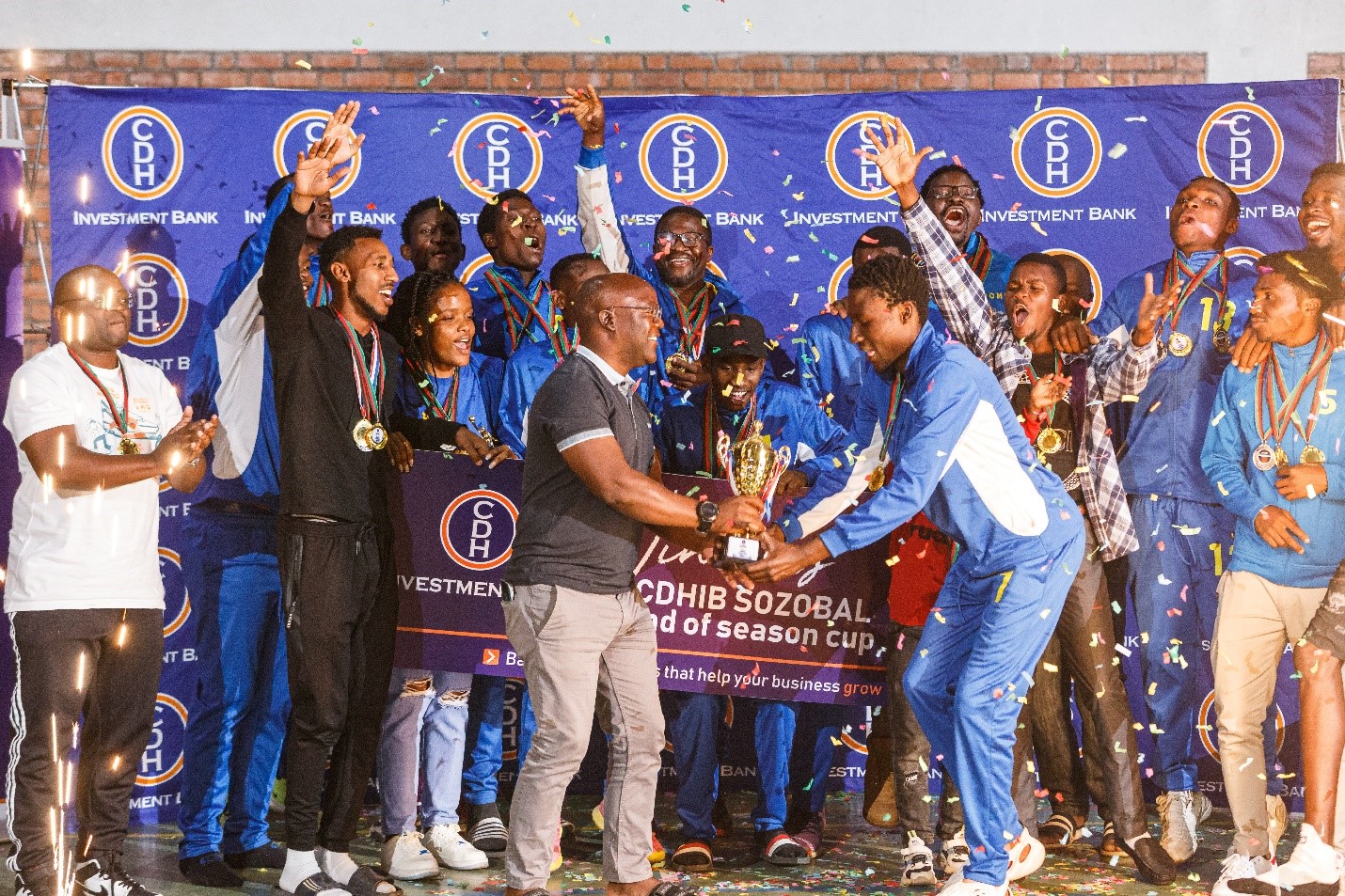 Crazy Warriors and Mikoko Mystics have won the CDH Investment Bank Southern Zone Basketball League (SOZOBAL) end of season cup in the men and women's divisions respectively. The end of season basketball cup hosted by SOZOBAL worth K5million was sponsored by CDH Investment Bank.  
The competition drew glamour as the teams as the teams put up their best to get better results. Warriors saw off Malawi University for Business and Applied Sciences (MUBAS) Wildcats 64-53 in the final at Kamuzu University of Health Sciences (KUHES) Sports Complex in Blantyre while Mystics did it with a 49-36 victory over Sparks. 
The cup glory was a relief to Warriors and Mystics as they finished as runners-up in the league.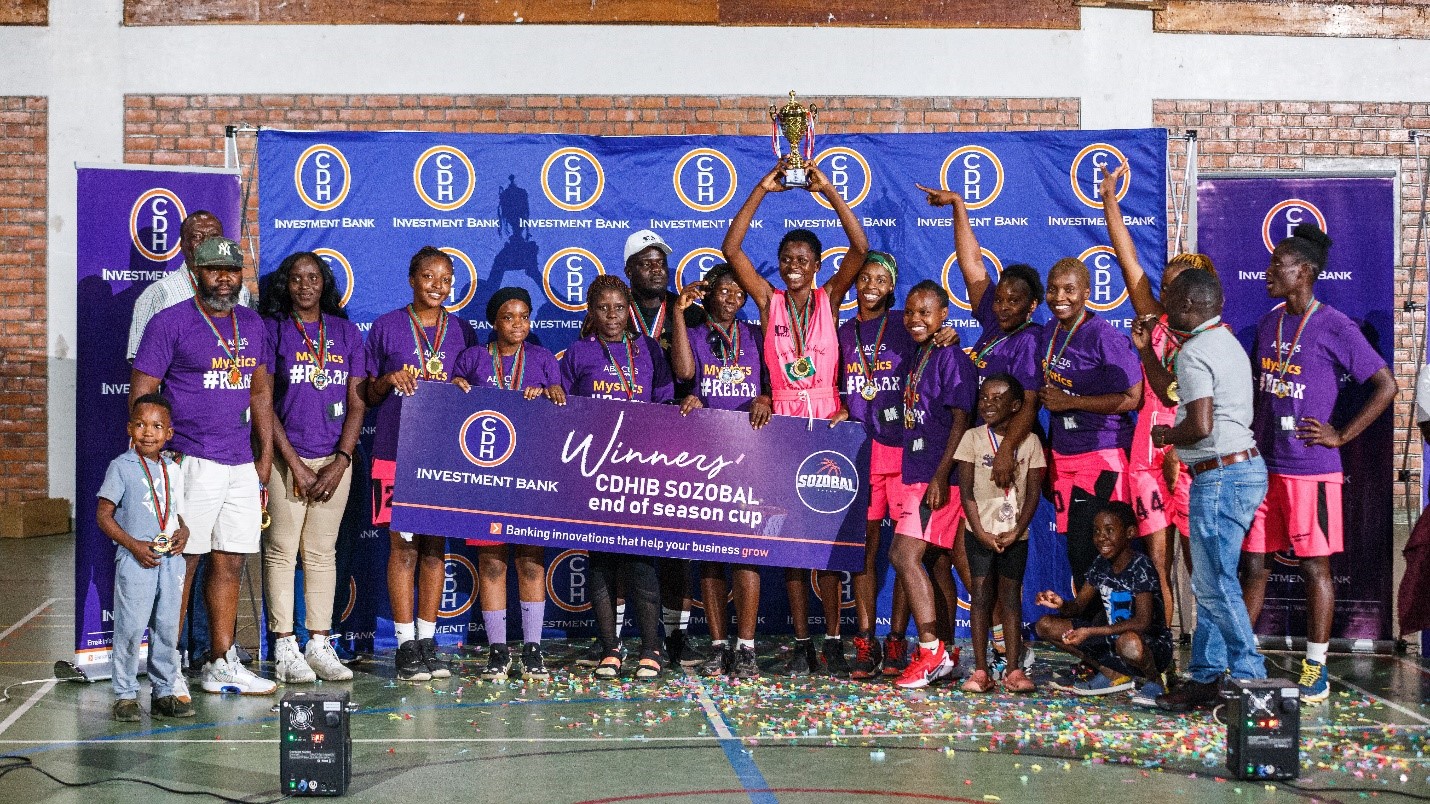 CDHIB men's team reigned supreme after first appearance in Division One. Warriors Juniors triumphed in the Division Two. "We are happy to have made up for our league title miss in the regular season with this cup glory. This is a big achievement and I thank the boys for putting up a gallant fight," Warriors coach Robert Munthali said. 
Eagles won the women's title for the fourth season in a row and were ecstatic with their undefeated winning streak. 
The men's cup finale was tight from the start as Warriors narrowly led 17-15 before pushing to a four-point lead (29-25) by half time break. The gap was narrowed back to two points after third quarter (44-42) before the Warriors eventually exploded to a nine-basket triumph. Dickson Mbilizi was the main architect of the Warriors victory as he top-scored with 25 points and was named the Most Valuable Player (MVP). 
In the women's final, the first quarter ended seven- all before Sparks led 16-12 at half-time. Mystics overturned the tables with a 31-22 lead in the third stanza and widened the gap to 13 points at the sound of the final whistle. With Jennifer Lupiya making an individual contribution of 24 points and making a total of 10 rebounds, it was clear from the second quarter that Mystics were destined for glory. 
Speaking at the award giving ceremony, Mr Zondwayo Mafuleka, CDH Investment Bank, Chief Treasury Officer, shared that CDH Investment Bank is proud to have sponsored the memorable event in the history of basketball in Malawi. The sponsorship from the Bank aims to develop basketball, support the promotion of health, businesses and skills growth that is enshrined in the Bank's ethos.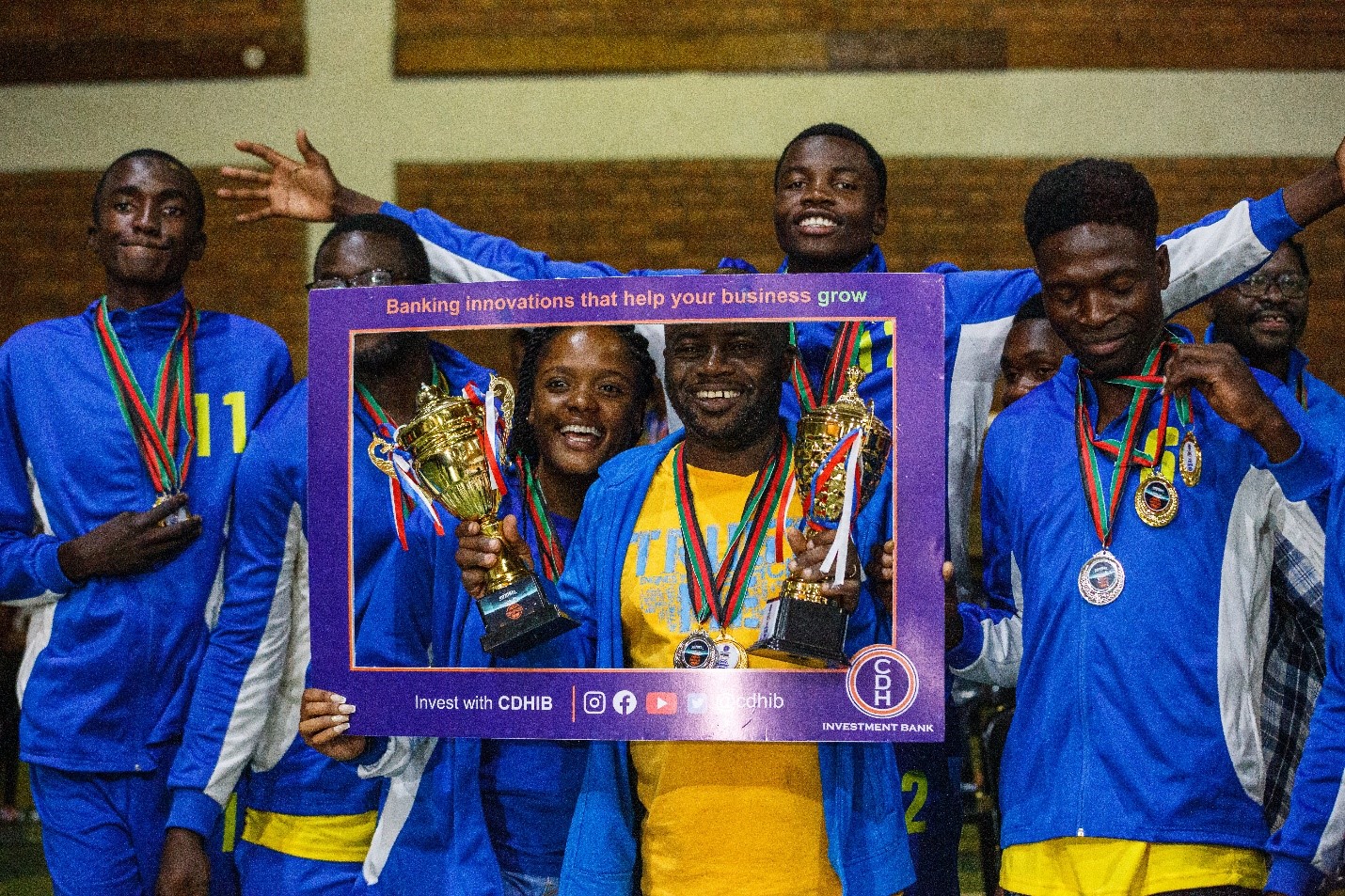 The CDHIB SOZOBAL end of season cup was a thrilling display of athleticism and sportsmanship and the prize giving ceremony saw patron's young and old winning a variety of branded gifts from CDH Investment Bank. 
External source: The Nation newspaper, 12th June 2023 page 50, article by Solomon Manda
https://news.mijmw.com/cdh-bank-crowns-mystics-warriors-in-basketball-competition/