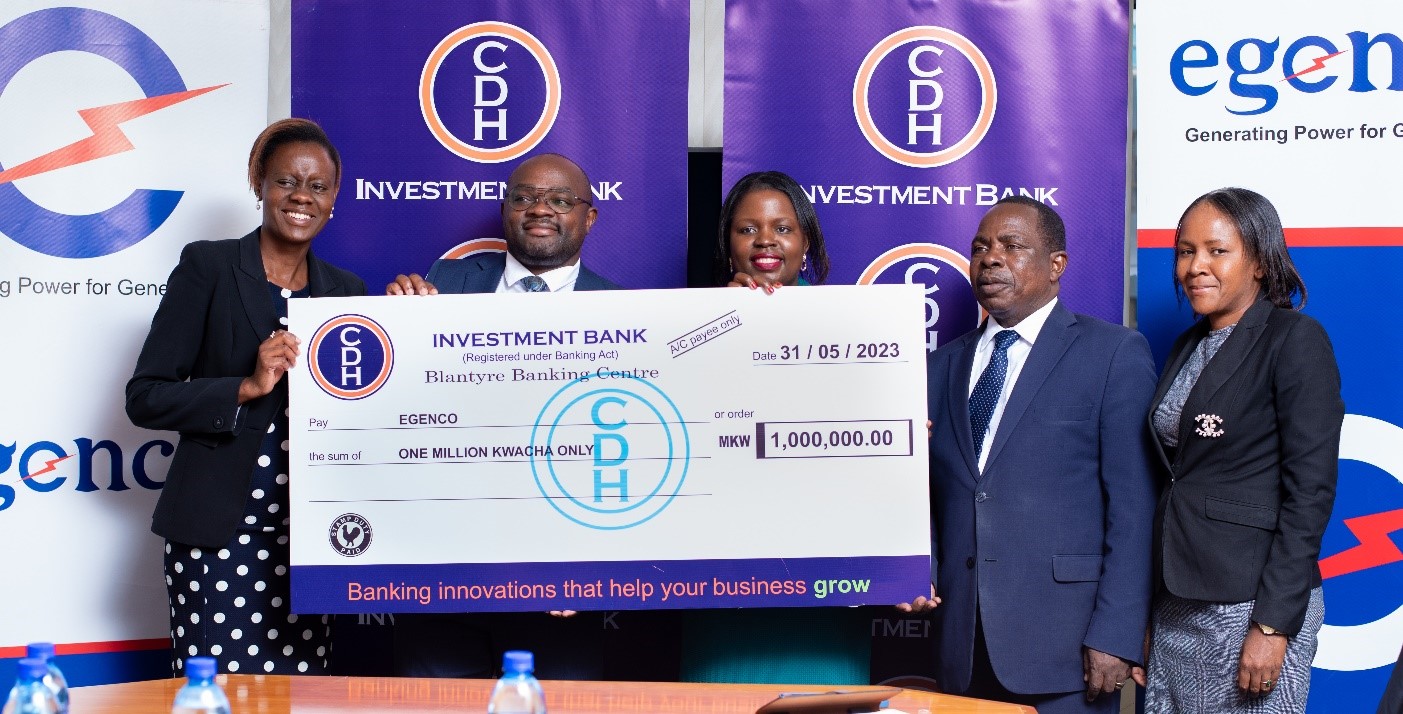 CDH Investment Bank has donated K1million to the upcoming 57th APUA annual meetings that has been organized by the Electricity Generation Company (Malawi) Limited (EGENCO) taking place from 3rd – 8th June, 2023 at BICC, Umodzi Park in Lilongwe Malawi.
The conference brings together industry experts, financiers, equipment manufacturers, suppliers and professionals from various fields to discuss the latest developments and innovations in the energy sector. 
Presenting the investment on Wednesday 31st May 2023, CDH Investment Bank, Chief Treasury Officer, Mr Zondwayo Mafuleka, said the bank is supporting the high profile meetings that will support the national agenda to propel the energy sector development in the country and ultimately promote economic growth. 
"We firmly believe that our investment in the annual meetings will contribute towards improving our nation's socio-economic status by enhancing our innovations in the energy sector," he said.
Speaking at the event, EGENCO's Director of Corporate Services and Company Secretary, Mrs Videlia Mluwira, thanked CDH Investment Bank for the support, which she said would contribute to the event that seeks to generate a platform for further discussion on how the country can enhance its energy sector.
External source: https://www.maraviexpress.com/all-set-for-egenco-to-host-high-level-association-of-power-utilities-of-africa-annual-meetings-as-cdhib-supports-with-k1m/