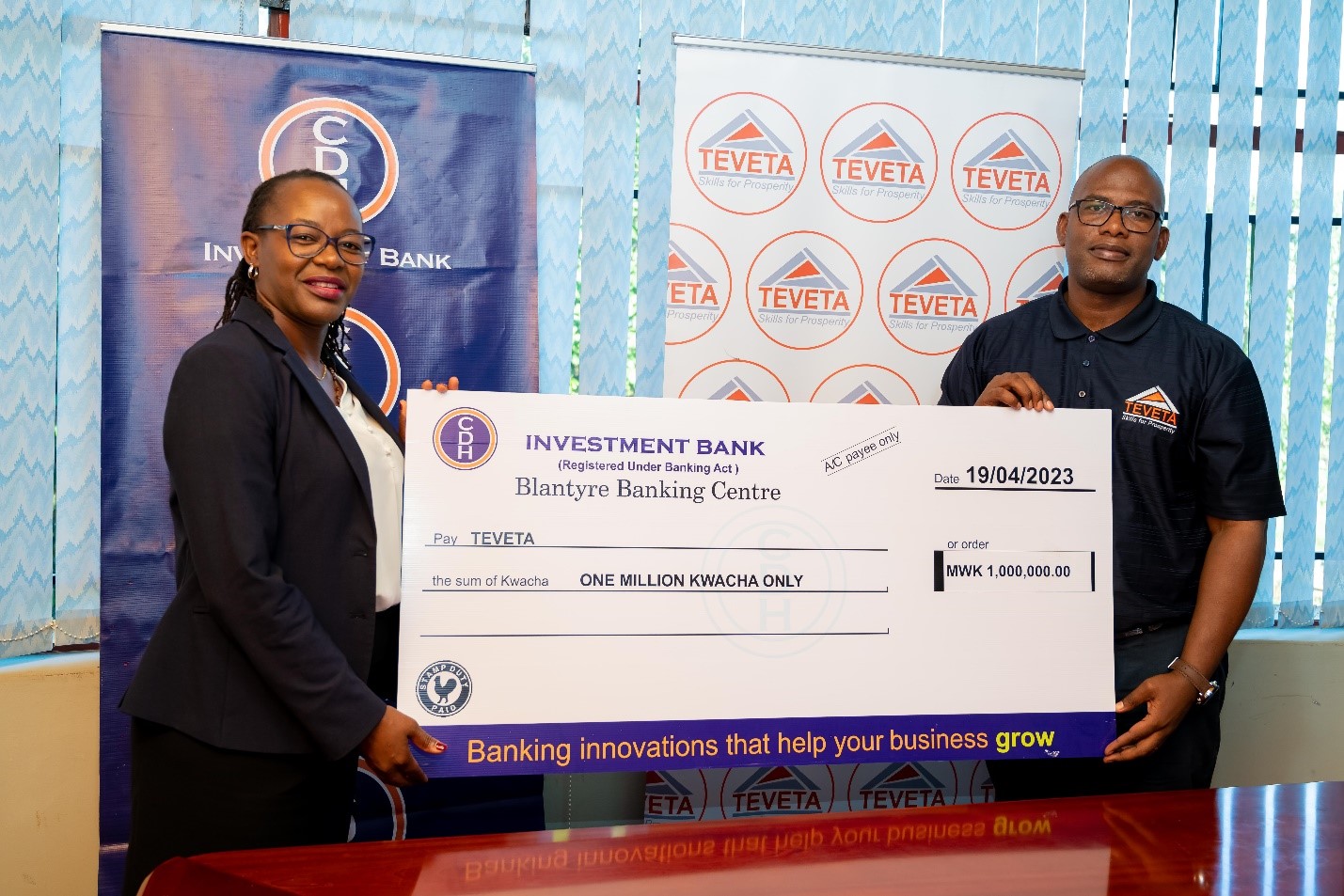 CDH Investment Bank has invested K1million to the upcoming national TEVET Conference, that has been planned by the Technical, Entrepreneurial and Vocational Education and Training Authority (TEVETA) taking place from 20th – 21st April, 2023 at BICC, Umodzi Park in Lilongwe Malawi.
The conference brings together industry experts, academics and professionals from various fields to discuss the latest developments and innovations in the TEVET Sector under the theme "Promoting Technical, Entrepreneurial and Vocational Education and Training for Enhanced Socio-Economic Development in Malawi".
Presenting the sponsorship on Wednesday 19th April 2023, CDH Investment Bank, Account Relationship Manager - Corporate & Public Sector, Mrs Jennie Madinga said the bank is supporting the noteworthy activity that will support the national agenda to propel the socio-economic development in Malawi by empowering the youth to engage in technical, entrepreneurial and vocational activities that will promote economic growth. 
"We firmly believe that our investment in the conference will contribute towards improving our nation's socio-economic status by empowering the youth in particular to use technical, entrepreneurial skills that will assist them to make a livelihood, create jobs and improve our nation's economy," she said.
TEVETA Executive Director, Elwin Sichiola, thanked CDH Investment Bank for the support, which he said would contribute to the event that seeks to generate a platform for further discussion on how the country can enhance its vocational skills and activities.