Fred Chipembere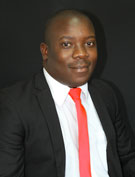 Fred Chipembere
LLB (Hons)
Legal and Compliance Officer and Company Secretary
Fred joined the bank as Legal & Compliance Officer in July, 2012.
Fred previously worked at First Merchant Bank Limited as Legal Counsel & Company Secretary. He also served as Company Secretary for the Leasing & Finance Company of Malawi Limited between 2008 and 2010. Fred started his career as a Legal Practitioner with Messrs. Kalekeni Kaphale Lawyers in 2004.
Fred has a Bachelor of Laws degree (Honours) from the University of Malawi.